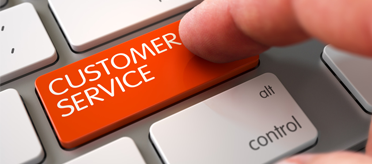 CUSTOMER SERVICE
Customer Service is our way of life. KAT takes pride in the art of listening to our clients and understanding their needs to effectively partner with them. KAT knows great things happen when we listen. That's why KAT adjusters know the value of listening to customers.

INTEGRITY
KAT is committed to building loyal, long-term relationships with our clients and adjusters by treating them fairly, meeting their needs and earning their trust. This ethical principle sustained by personal honesty and integrity are the cornerstones of our success.

KNOWLEDGEABLE
KAT knows the caliber of services we offer is a critical difference that sets us apart. KAT's independent adjusters have the skill, knowledge and experience to provide our clients with the confidence their claim handling process will be completed expeditiously and correct the first time.

INNOVATIVE
KAT is committed to building a collaborative team of adjusters with unique knowledge, skills and abilities from other professional disciplines in a supportive environment. Our adjusters extend from lawyers, nurses, general contractors, realtors, auto mechanics, and former military personnel just to name a few under the KAT umbrella. KAT's impressive roster offers our clients cutting-edge productivity for faster and more accurate claim handling.

DIVERSITY
KAT reaches out to people of all backgrounds because we know our differences help to advance our success. Whether KAT is servicing existing clients or procuring new ones, in developing current adjusters and attracting new talent, our commitment to nurture a business environment that's inclusive is an integral part of who we are as a business and as individuals.